Home and Townhome Colour Schemes
SOHO Living's series of sophisticated colour palettes are the perfect blend of on-trend modern design and timeless style.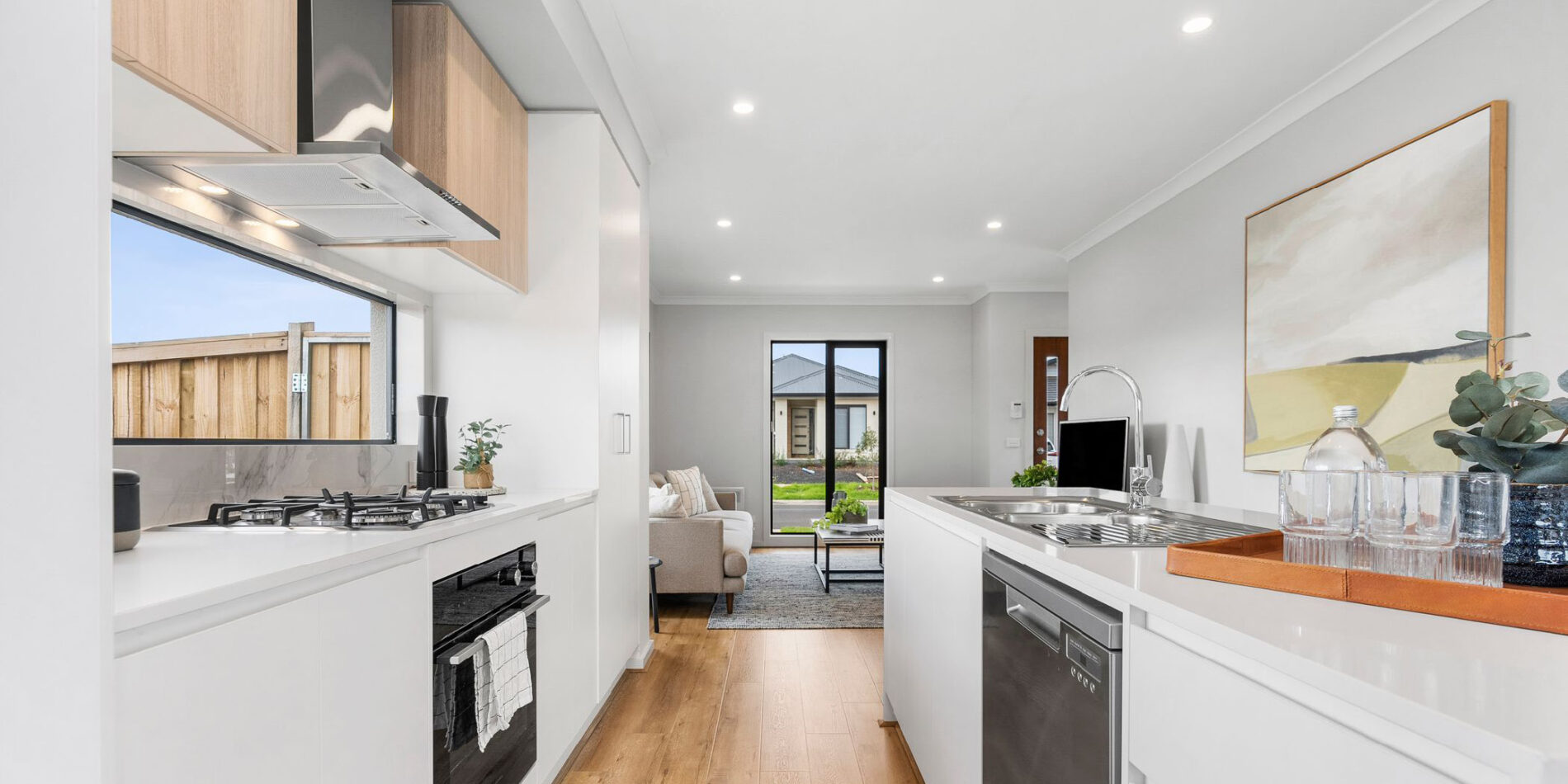 Choose Your Style
One of the reasons why we're able to deliver consistently stylish yet surprisingly affordable homes to our customers lies in our unique approach to colour design. With SOHO Living's colour schemes, there's no need to worry about coordinating the elements of the interior or exterior of your new home. We've taken all the guesswork out of the task for you to make your new build that much easier.
All of the key fittings and fixtures in a SOHO Living home or townhome are designed to match to the colour scheme of your choice – from the elegant waterfall-edge benchtops through to the premium splashbacks and even the timber laminate flooring. All you need to do is decide which of the five sophisticated colour palettes we have available is the perfect fit for you.
Discover your best life with a SOHO Living home
Have any questions around our colour schemes? Our New Home Consultants are here to help. Get in touch and begin building your dream home today.
Home Colour Scheme Upgrades
Introducing Pure Bliss and Midnight Opulence, the epitome of luxury and style for your home. With two distinct colour schemes to choose from, you can transform your living space into a haven of elegance and sophistication.
Midnight Opulence boasts darker shades, radiating opulence and grandeur. With rich tones and a mysterious allure, this colour scheme sets the stage for an intimate and captivating setting that reflects your unique personality and luxurious lifestyle.
Pure Bliss offers a light and airy colour palette, creating a serene and tranquil atmosphere. It's the perfect choice for those seeking a touch of sophistication while maintaining a sense of harmony.
Experience the true essence of luxury with Pure Bliss and Midnight Opulence. Redefine your living space and let your home reflect your refined taste and individuality. Choose the colour scheme that resonates with you and elevate your lifestyle to new heights of style.
The Colour Scheme Upgrades mentioned herein come at an additional cost and are available for house purchases only. Additional terms and conditions may apply.
* Images for illustrative purposes only. Photographs on this website may depict fixtures/finishes/features not supplied by SOHO Living and not included in any pricing specified. Speak to a New Homes Consultant for details.