Visit A Display Home
Visit a SOHO Living Display Home or Home Design Studio and find your perfect fit.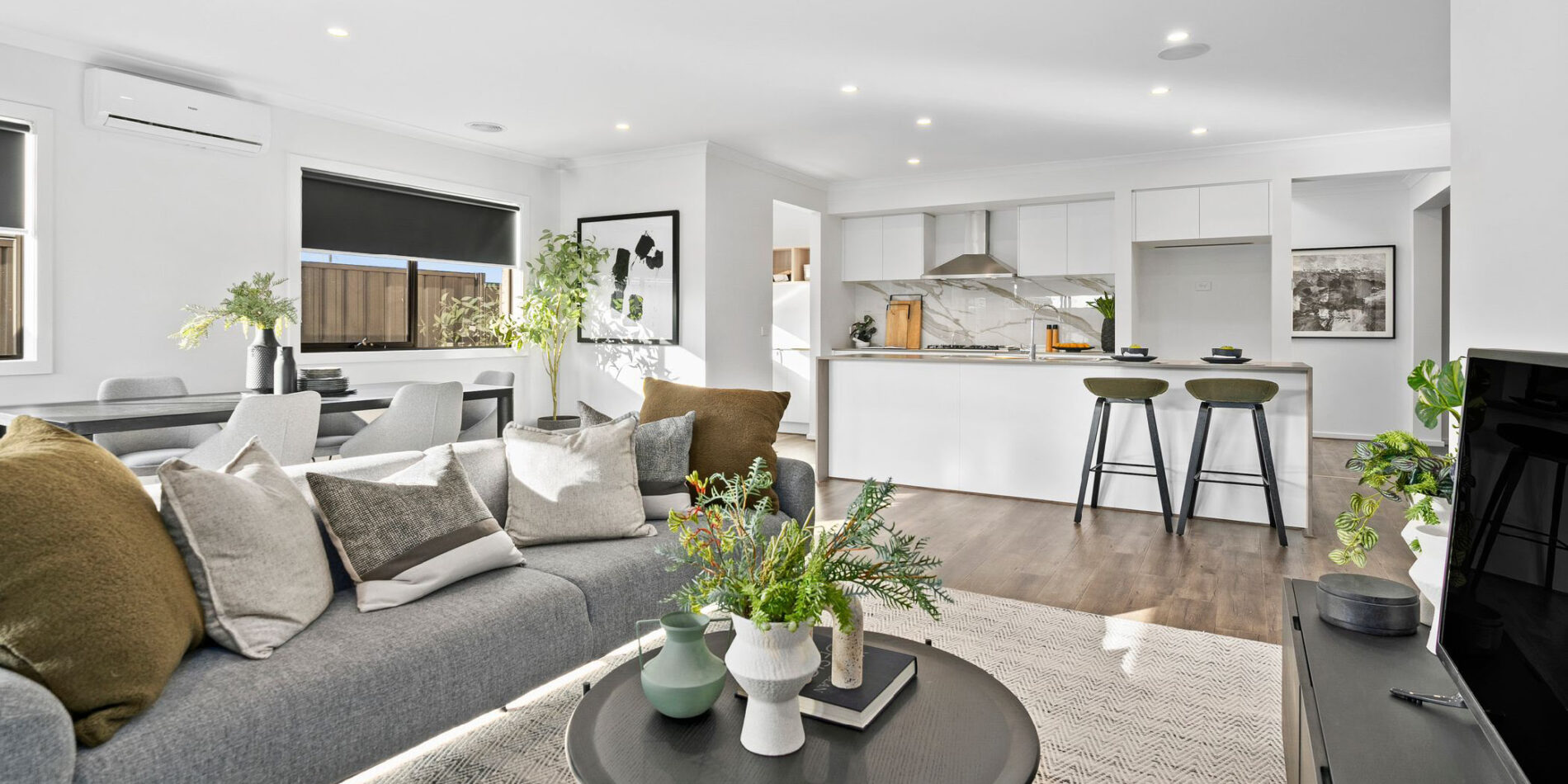 Architecturally Designed Display Homes in Melbourne
As one of Melbourne's fastest growing turnkey home builders, SOHO Living believes in inspiring home buyers and investors with a number of beautifully constructed display homes in Melbourne and Geelong.
With a team made up of highly motivated and talented home design professionals, we are uniquely positioned to offer customers an end-to-end home building experience where every stage of the process is efficient and seamless.
Ready to experience the SOHO Living difference? Contact us to visit a display home in Melbourne and Geelong and surrounding areas.
Do I Need to Schedule a Visit?
Scheduling a display home tour with SOHO Living has never been easier. Contact us directly to schedule a visit with our custom home consultants at one of our numerous display home locations in Melbourne and Geelong's up-and-coming estates.
What Is a Display Home Tour?
At SOHO Living, we encourage display home visitors to take their time and explore the home, their way. With the help of our team, visitors get a detailed tour of the house, an insight into SOHO Living's building philosophy, a closer look at the premium fittings and fixtures and the opportunity to daydream about life in an open floor plan home.
Are Display Homes for Sale in Melbourne?
SOHO Living display homes are an exact representation of the innovative turnkey homes that we offer. If you are looking for display homes for sale in Melbourne, get in touch with us today.
What Should I Ask During a Display Home Tour?
To get the most out of a display home visit, SOHO Living recommends asking a lot of questions. Is the home easy to maintain? Does the builder offer a warranty or structural guarantee? Are homes built with energy efficiency in mind? The home design experts at SOHO Living are always on hand to provide precise and informative answers to all your questions.
Modern Display Home in Melbourne and Geelong
Whether you're looking to invest in a growing Melbourne suburb or just looking for a little inspiration, SOHO Living's premium display homes are open to you. Contact us today for turnkey display homes in Donnybrook, Mambourin and Deanside.